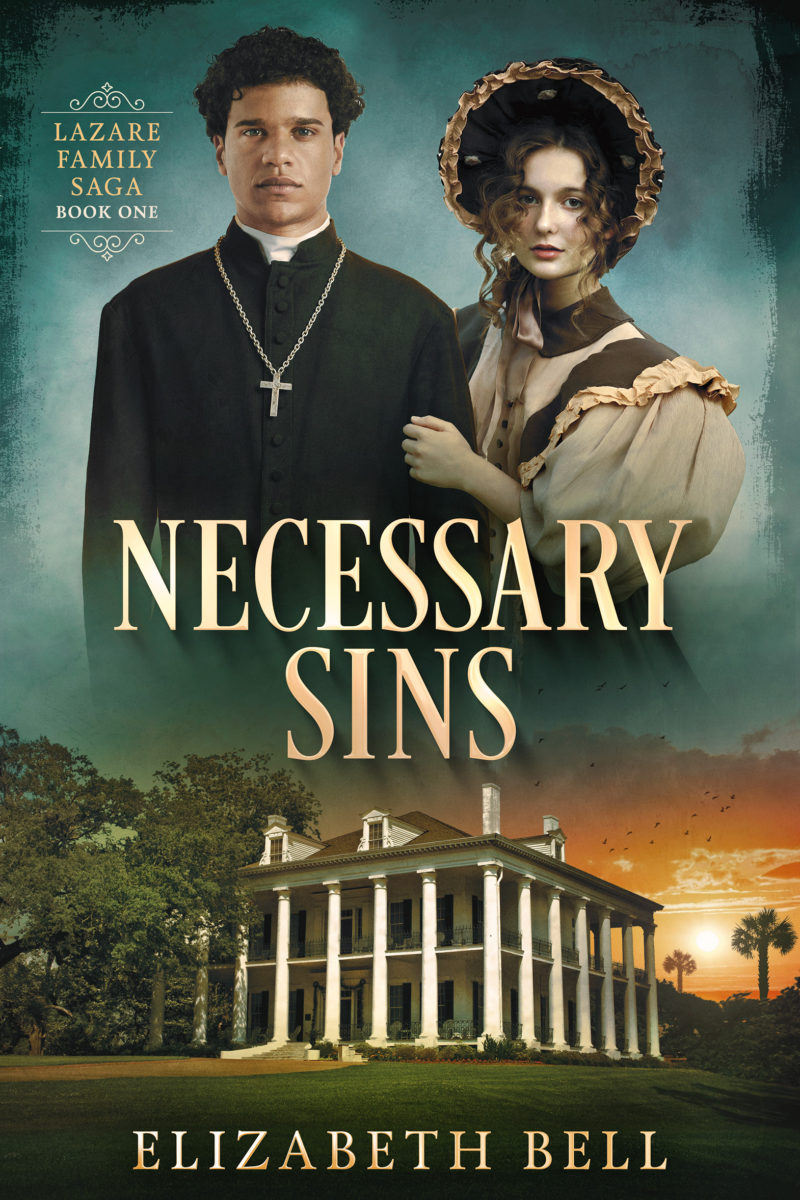 Publisher:

Claire-Voie Books

Available in:

Audio, Hardcover, Kindle, and Paperback

ISBN:

9781737037460, 9781737037415, 9781733167628, 9781733167604

Published:

August 7, 2019
Amazon
Audible US
Bookshop.org
---
In antebellum Charleston, a Catholic priest grapples with doubt, his family's secret African ancestry, and his love for a slaveholder's wife.
---
Saint-Domingue, French West Indies
Paris, France
Rome, Papal States
Charleston, South Carolina
1789-1843
Charleston, 1820s. Joseph Lazare and his two sisters grow up believing their black hair and olive skin come from a Spanish grandmother—until the summer they learn she was an enslaved African. While his sisters make very different choices, Joseph struggles to transcend the flesh by becoming a celibate priest.
Then young Father Joseph meets Tessa Conley, a devout Irish immigrant who shares his passions for music and botany. In another life, Joseph and Tessa would have founded a school, covered it in climbing roses, and grown old together. Instead, Joseph must conceal his true feelings as he conceals his true heritage. His vocation forces him to watch as Tessa marries another man—a plantation owner who treats her like property.
In a world divided by race, a colored man can commit no greater sin than desiring a white woman, and the Church insists that Joseph's priesthood and Tessa's marriage are irreversible sacraments. Acting on their need for each other will ruin them in this world and damn them in the next.
Or will it? Joseph must choose between the truths he's always known and the love he never expected.
---
Read the glowing Historical Novel Society review here (and see the original cover).
Read the opening pages of the Necessary Sins Kindle edition here.
Audiobook cover and snippet:
Listen to a longer sample from the audiobook on Audible US, Audible UK, Chirp, Google Play, Kobo, Scribd, and more. Yes, the whole Lazare Family Saga is in audio!
Print cover: