Are you new to my historical fiction quartet, The Lazare Family Saga? Perhaps you'd like to revisit where it all began, now that I've made a few changes. I've got great news: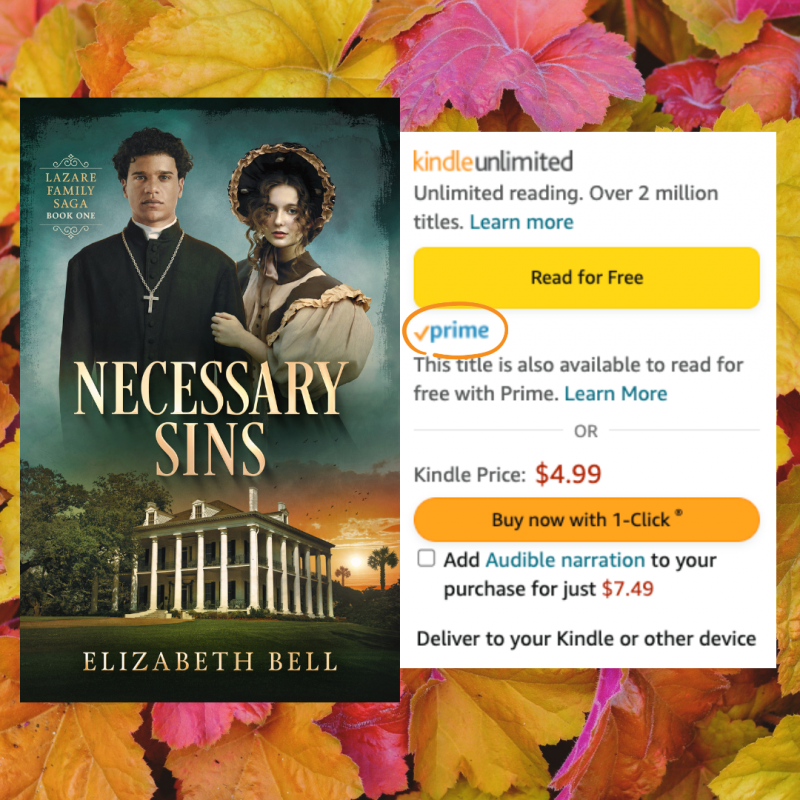 If you're a U.S. member of Amazon Prime, the Kindle edition of Necessary Sins, Book One of The Lazare Family Saga, is free to read now through November 30th!
Prefer the audiobook? I've also made the Necessary Sins audiobook free for the month of October! That's how much I love my narrator's performance: I want as many people as possible to hear it. Here's how to claim the Necessary Sins audiobook: Sign up for a free NetGalley account and download the free NetGalley Shelf app.
Necessary Sins is set to Listen Now, which means you don't have to wait for approval from the publisher (my NetGalley co-op, BooksGoSocial)—you can start listening instantly. If you download Necessary Sins to your NetGalley Shelf app, you can listen for up to a year.
If your library has Overdrive/Libby, you can also ask them to purchase my audiobooks. Here's a help article, and here's how I did it through my public library. Follow the gold stars in the images below!
1. Search for my audiobooks in your library's Overdrive collection. I recommend searching by Lazare Family Saga or the book title rather than by Elizabeth Bell, which will give you lots of irrelevant results. You may need to broaden your search to "add titles the library doesn't own."
2. When you find Necessary Sins, click on the "RECOMMEND" option under the cover.
3. Fill in your email and hit the RECOMMEND button. If your library purchases my audiobook, you'll have the first chance to borrow it!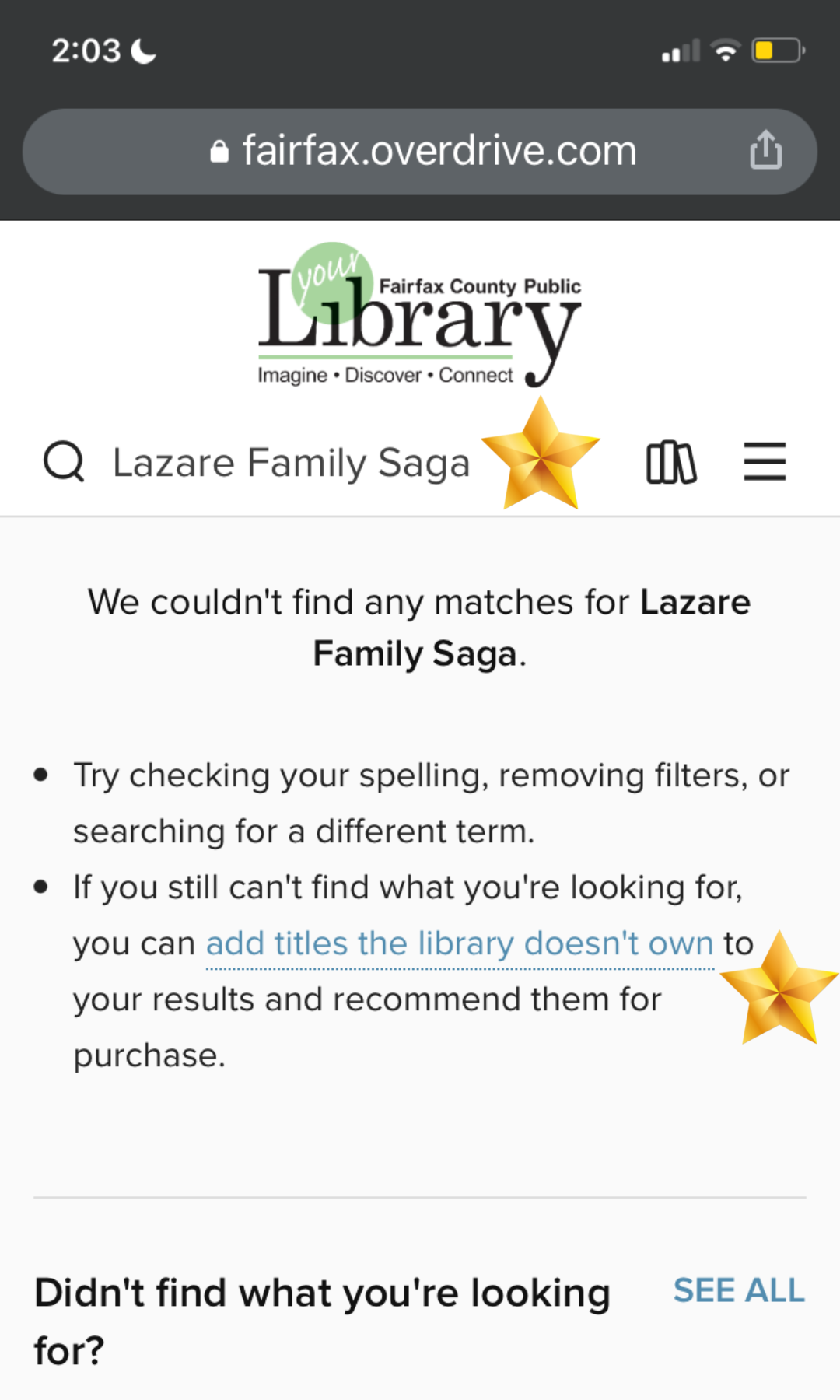 My library allows each patron to recommend only one book every 30 days, so you may need to wait before you can recommend the rest of The Lazare Family Saga: Lost Saints, Native Stranger, and Sweet Medicine.
Happy listening!