---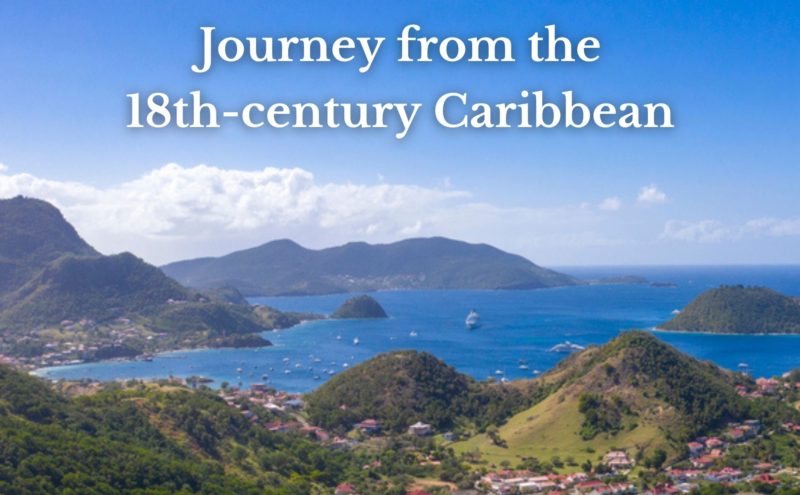 Psst: This isn't actually Hispaniola, the island where the opening chapters of Necessary Sins take place, back when it was a French colony called Saint-Domingue and not yet the nation of Haiti. This photograph is of Guadeloupe, an archipelago of Caribbean islands that still belong to France today. I struggled to find a stock image that could represent the 18th-century Caribbean, when none of my scenes take place on a beach or a ship. This photograph includes modern ships and buildings, but hopefully distance and context will trick the eye into thinking we've time-travelled!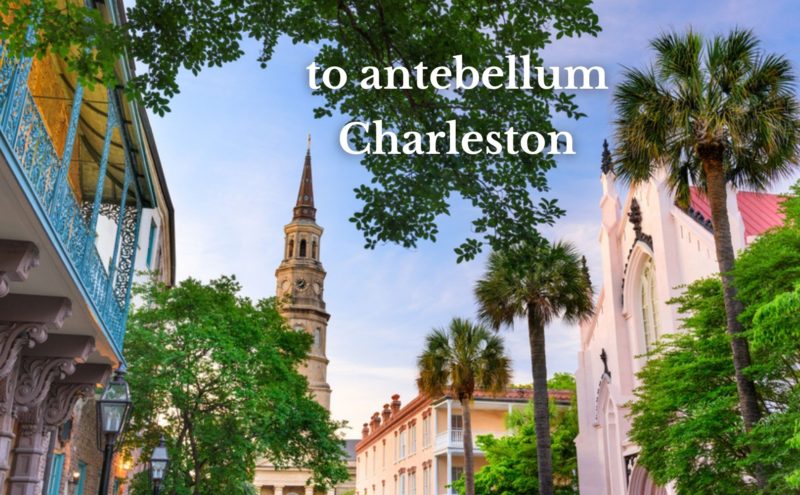 This is Church Street in Charleston, SC. The Dock Street Theatre is at the left, St. Philip's Episcopal Church in the middle, and the French Huguenot Church on the right. Not to mention three iconic palmetto trees, the state symbol of South Carolina. This section of Church Street is a bit further up the peninsula than the intersection with Longitude Lane where Tessa Stratford lives by the end of Necessary Sins.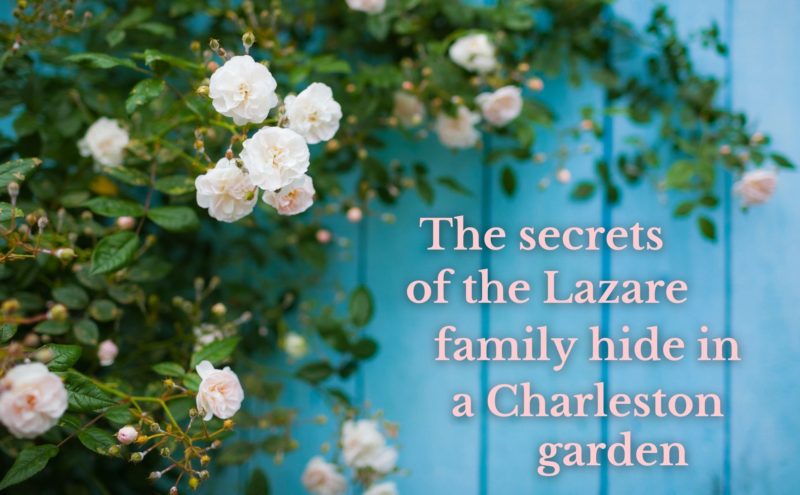 You may recognize these roses from the cover of Necessary Sins. This isn't technically a Noisette rose as featured in my novels–my cover designer and I couldn't find a stock image of one–but this variety has the same look, and it dates to 1828. Antoine Jacques, head gardener for the duc d'Orléans in France, named this rose Félicité Perpétue after his twin daughters, Félicité and Perpétue (source: Douglas Brenner and Stephen Scanniello, A Rose by Any Name, 2009). The gardener's twins were named after two North African Christian martyrs. I think my fictional priest Father Joseph Lazare would approve. ????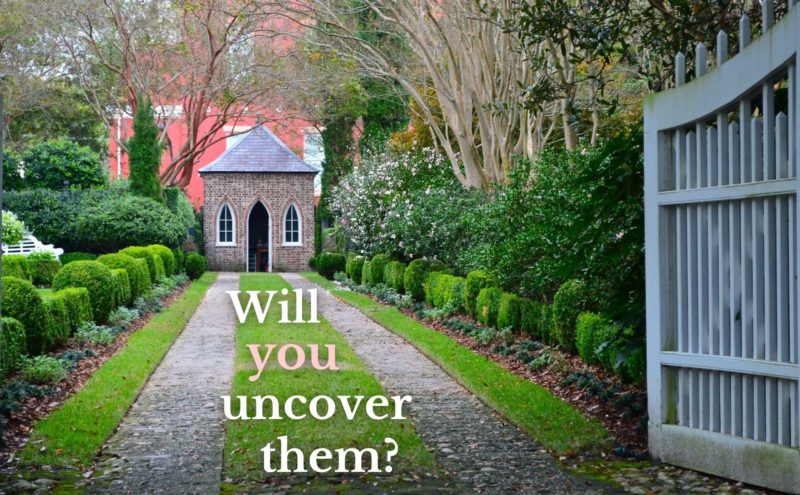 An intriguing little Gothic Revival outbuilding (note the pointed arches over the windows and door) in a real Charleston, SC garden. The original image is from Pixabay.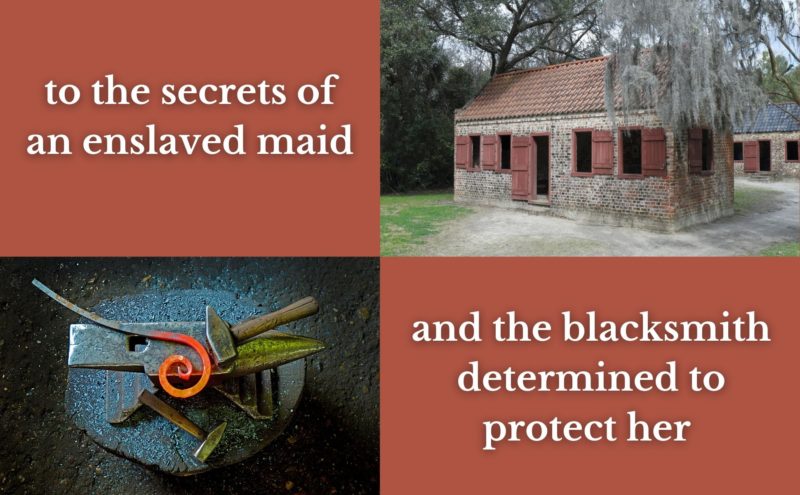 At top right is a slave cabin at Boone Hall, a plantation outside Charleston, SC that still grows crops today. The property was a filming location for two of the miniseries that inspired my fiction, both based on books: John Jakes's North and South and Alex Haley's Queen.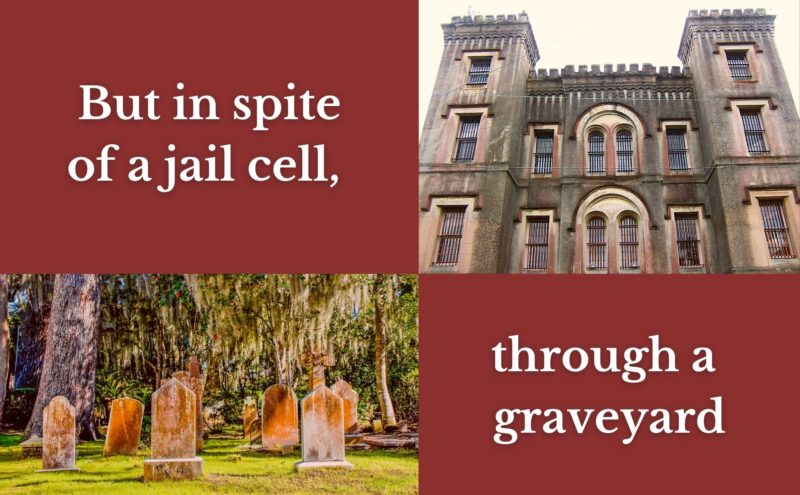 At top right is the only photograph in this series that I took myself. This is what the old Charleston District Jail looks like today. The building would have been even more foreboding and castle-like in 1860, when one of my characters is imprisoned there. In 1886, an earthquake toppled the jail's central turret. Please disregard the 21st-century power lines!